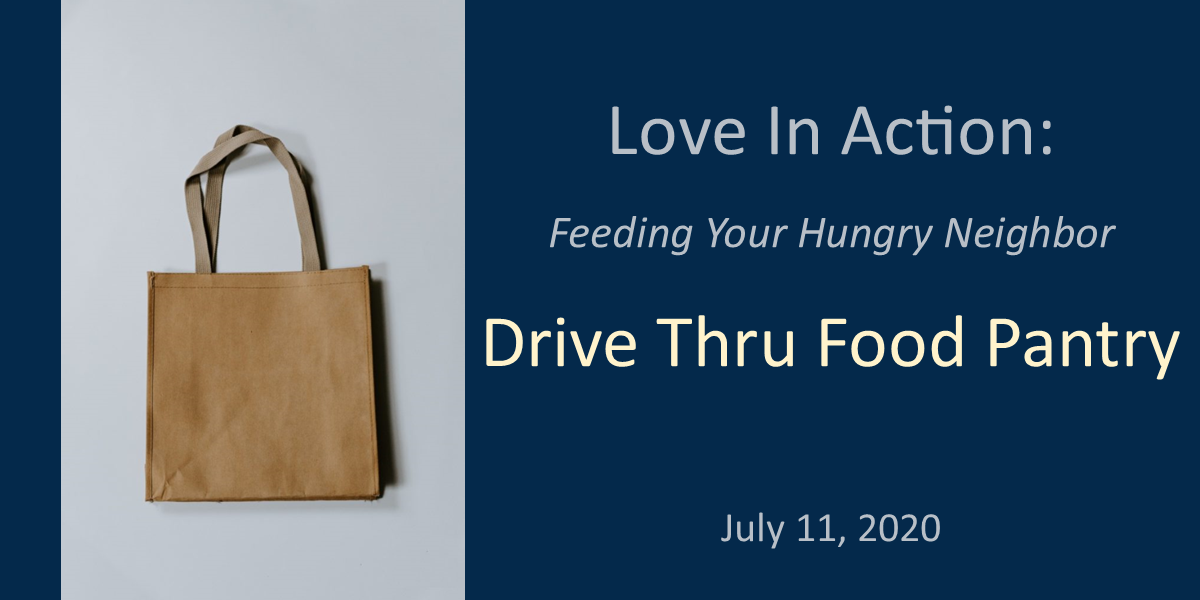 Update: Thank you to everyone who packed a bag of groceries, backpacks and buckets. Thanks to the 26 people who came to give out food. A special thanks to Pastor Ron for all his support.
93 bags were given out, people were prayed with and each bag contained the plan of salvation. Watch for more opportunities for Love In Action. - CBC mission team
Thank you so much for your wonderful response to Love In Action. We exceeded our goal and will be able to have the event on July 11th! Please bring food on June 28th and leave it in the church foyer, tie your grocery bags together so the food for each car is packaged together. If you haven't signed up yet, you can fill out the forms below.
This is a really difficult time for many in our community.  Some have lost jobs or had hours cut back at work, while others are having to deal with health issues. Let us take this opportunity to meet the needs of our neighbors and those in our community that are struggling right now to put food on their table.  On July 11th, we are planning to have a drive thru food pantry. In order to have this event, we will need to provide food to a minimum of 50 cars.  We have a designated list of food that needs to be purchased for each car.  For roughly $15, you can share the love of Christ with our community.
John 15:12 says "This is my commandment, that you love one another as I have loved you."
Food List for Each Car:
Spaghetti Sauce
Box of Pasta
2 Cans of Green Beans
2 Cans of Corn
2 small Cans or 1 Large Can of Soup
2 Small Boxes or 1 Large Box of Jello
1 Box of Mac and Cheese
Saltines or Ritz Crackers
Peanut Butter
Jelly
1 Can of Chicken
1 Can of Fruit
Box of Instant Grits or Bag of Quick Grits
Sign Up To Work July 11th, 8:30 a.m. - 11:30 a.m.