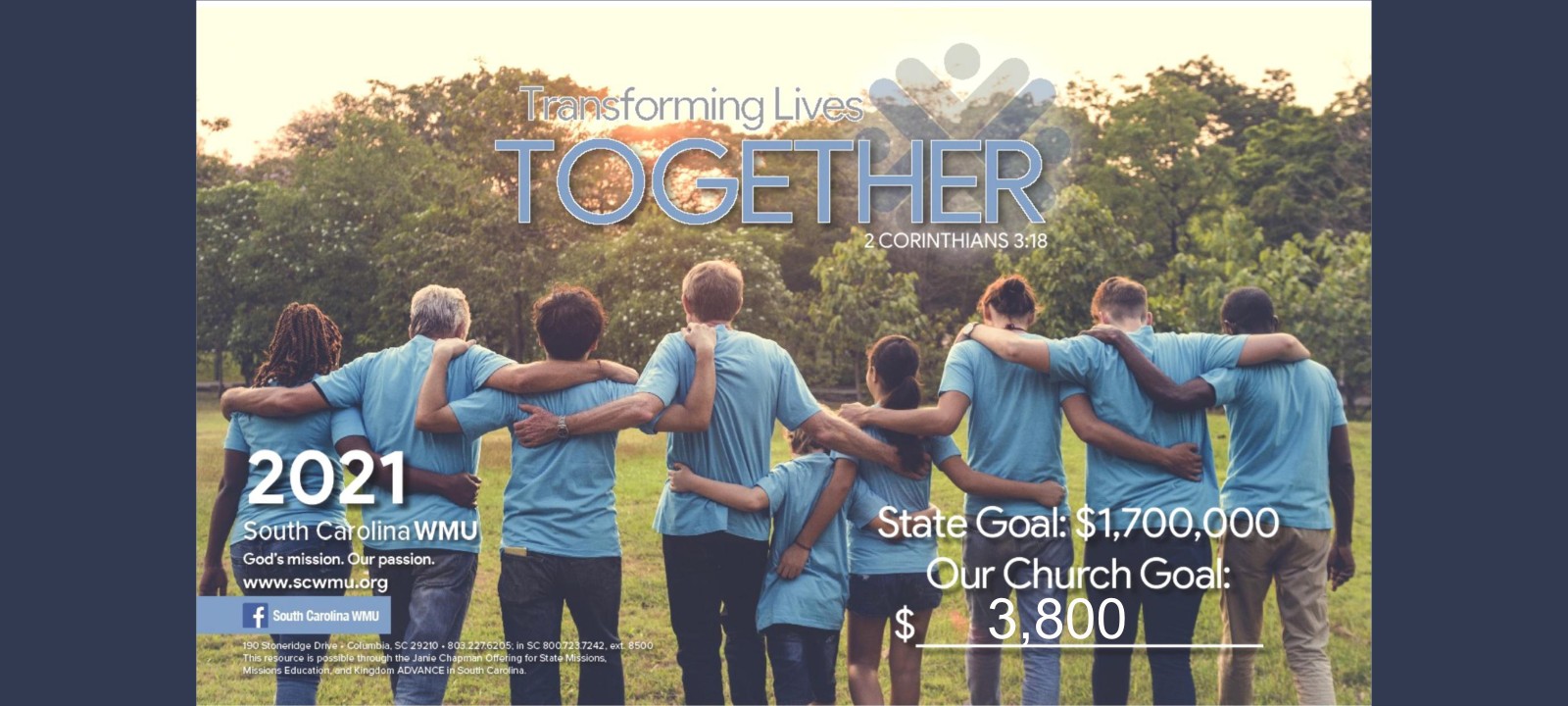 Every year we talk about the week of prayer for state missions and the Janie Chapman Offering. This year we want to give you a chance to read about where the Janie Chapman offering goes, ask you to join us in prayer every day for a week, and encourage you to support our state missions!
Where does the Janie Chapman Offering go?
In York County!
The Janie Chapman offering helps with the salary for our Director of Missions. It provides grants to several of our churches for special projects, maintains and replenishes the Disaster Relief Trailer and assists mission teams (4 this summer!). The offering also helps with food ministries, supports church plants like Pioneer Church (the old Sylvia Circle Church) here in Rock Hill and even provides funds to help churches and families who care for foster children.
In South Carolina!
The Janie Chapman offering funded Zoom Camps this past summer. Since January 2020 seven Hispanic church planters have been trained. The offering also helps fund BCM on 30 of 59 accredited colleges and universities in SC. In our state 22,000 Prisoner Packets were distributed and 34 churches received funds from the Global Hunger Fund (our church included) and there are 434 Church/School relationships in our state through Heart 4 Schools.
The Janie Chapman offering helps with SC Disaster Relief! Funds from the offering are used to train individuals to serve. They have served following Hurricane Laura in Louisiana and Hurricane Sally in Atlanta and Florida. They sent Mud Out Teams, Chainsaw Units, Food Services and Laundry Services. Locally SC Disaster Relief helped with Covid 19 clinics, directed traffic and helped with registration. They also build wheel chair ramps.
Janie Chapman offering helps train Churches and Individuals throughout the State.
Join us in praying for ministries in South Carolina