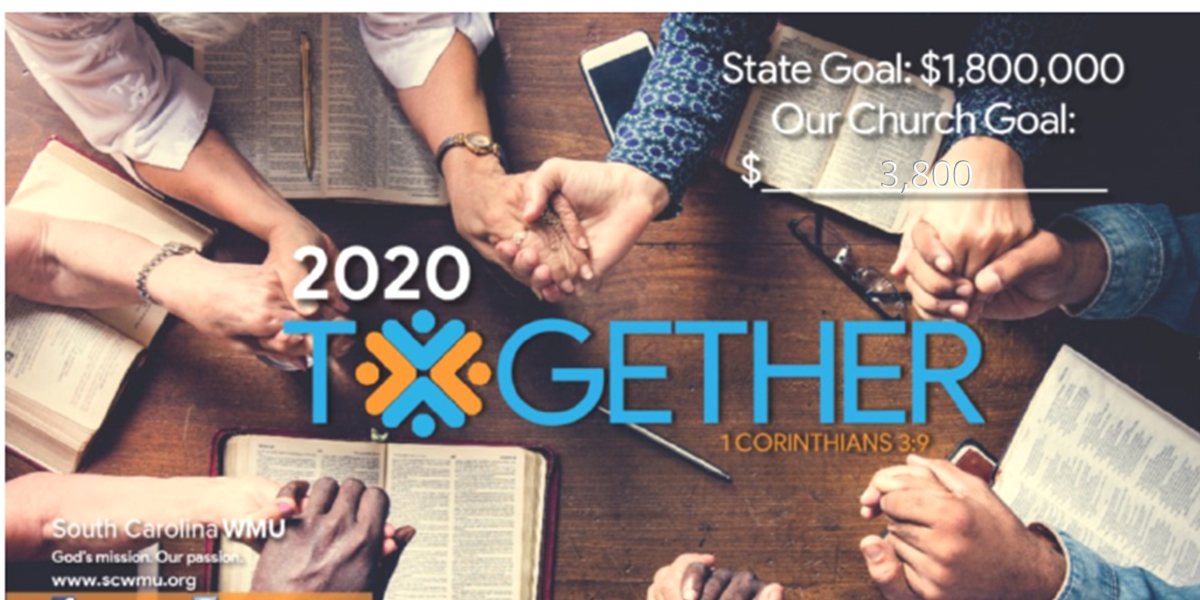 To give to the Janie Chapman Offering, visit our giving page, and select the Janie Chapman Offering Fund.
South Carolina Missions Facts
South Carolina currently has 59 accredited colleges and universities with more than 275,000 students studying on those campuses. South Carolina Baptists sponsor on-campus ministries, called Baptist Collegiate Ministry (BCM), on 30 campuses, which provide a means for South Carolina Baptist Convention (SCBC) churches to reach the campus for Christ and to connect with college students in our state. Janie Chapman funds provide support for volunteer directors at smaller campuses as well as help in supporting ministry interns to serve with collegiate ministry. Baptist Collegiate Ministry impacted the lives of over 23,000 students and saw over 4,000 involved in BCM ministries on a regular basis. Additionally, 676 students and people made professions of faith through BCM ministry. Over 2,400 were involved in missions and ministry
College students and leaders attended Converge Collegiate Conference, January 31 – February 2, 2020 at the Sonesta Resort in Hilton Head. Fourteen students made decisions to follow Christ. Students were challenged to join God at work in Salt Lake City and among North Africans in France.
The South Carolina Baptist Collegiate Ministry (BCM) missions program supported three virtual missions teams during the summer of 2020. Because of COVID-19 all trips were cancelled but students served in virtual missions teams to deliver the Gospel to North African Muslims via the internet. Thousands of North Africans heard the Gospel through this method.
International students numbering 6,064 were enrolled in colleges and universities in South Carolina during the 2019-20 school year. 65% of those students attended just two institutions: USC and Clemson. A new Minister to International students began work in the USC Baptist Collegiate Ministry team allowing expanded ministry to the 2,000+ international students at USC including seeker Bible studies, outreach programs, and a weekly lunch that feeds 100+ international students and provides ESL classes.
South Carolina Baptist Convention and South Carolina WMU partnered to provide a prisoner packet for every inmate in the South Carolina prison system; this totaled more than 24,000 packets. Forty-one associations joined in this ministry by collecting and delivering packets. Additionally, 143 volunteers participated in receiving, organizing and processing all the items on December 9th at St. Andrews Baptist Church in Columbia. Inmates have been blessed with gifts through SCBC churches for more than 40 years.
Thirty-five churches and associations received funds from the Global Hunger Relief Offering to help alleviate hunger in their communities. More than 100,000 individuals were fed through SCBC churches. Thirty-two professions of faith and 19 baptisms were recorded as a result of hunger ministries.
To read more facts, check out this PDF: South Carolina Mission Facts